Not sure what kind of service you are looking for? We offer a complete line of internet marketing services that can take your online business to the next level. And not only take you to the next level, but keep you there. Take a look below.
Here at Web Marketing Solutions, our specialty is Search Engine Optimization (SEO). It's what we truly wrap our business and everyday focus on. And it's the same reason why we're so good at it.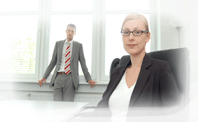 Many elements go into a successful search marketing campaign. Therefore, we work with you to create a search strategy that's stays in line with your other marketing efforts. We also have additional services that make sure your new stream of traffic converts into leads and prospects.
So, though we list several services below, we offer many other skill-sets and services that pertain to a particular client's needs. Contact us for a free consultation to discuss your own unique situation and we'll provide you with a detailed proposal outlining exactly how we can help.
Search Engine Optimization (SEO)
Our team of search experts all have extensive search engine knowledge and experience. We help with improving visibility of not only your website, but your brand. The single biggest mistake many SEO experts make is failing to do proper keyword research. We make sure that your website is getting ranked for terms that are relevent yet not too competitive. A series of on-page optimization methods are applied as well as proven off-page optimization strategies are used to built your site's repuation with the major search engines.
Social Networking & Branding
The new generation of marketing online is here. And it involves social networking. It's no longer about marketing messaging, banner ads, or press releases (although these can still be effective). In this new age, you can't get ahead by spreading buzz. You have to be the buzz.
Our brand managers and social networkers work with you on a complete branding strategy that gets your story told in all the right places, including social networks like FaceBook, MySpace, Squidoo, Twitter in the blogosphere and its Bookmarking sites like Digg and Del.icio.us, and in social media outlets YouTube and BlogTalkRadio.
Pay Per Click (PPC)
Paying for clicks for clicks can be very profitable. Many don't realize the potential. A properly set up campaign can take profits to new levels because it is so scalable. We work with our clients to develop customized campaigns and landing pages to maximize the value of each click you pay for. Our team constantly optimizes landing pages to keep your stream of qualified buyers knocking on the door.
Website Conversion Optimization
Are you looking to get more mileage out of your visitors? What we do is split test many the different aspects of site conversion. This type of extensive testing has helped businesses increase conversion rates as much as 250%.
Copywriting
Sometimes we like to refer to this as "conversation". Because that's what it is, talking to your audience using engaging techniques the put them in a buying mood. What we've found is the importance of pushing benefits and value over using your typical sales language. Whether it be a few articles or an entire website, we deliver results!
Design
Our design team can bring your business a fresh look that will resonate with your audience as being cutting edge in your market. We specialize in online graphics. The services we offer go from full page designs and forms all the way to logos.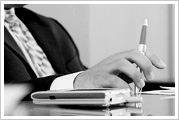 With Over 6 Years in the Business, You Can Count On Us to Deliver Honest and Truly Effective Services.
We have been through the ups and downs of the gigantic world known as the Internet. Having experience is key to creating successful campaigns and saving time.
Get Your Email Delivered!

In-Depth and Effective Data

Quickly Implemented Solutions

Expert Implementation of the Latest Search Optimization Techniques

Are You Targeting the Correct Audience?

Mr. Chris Hess
Thank you for your help with our resurfacing website. We've already seen a jump in the search rankings and I'm confident they'll continue to rise."
All stories